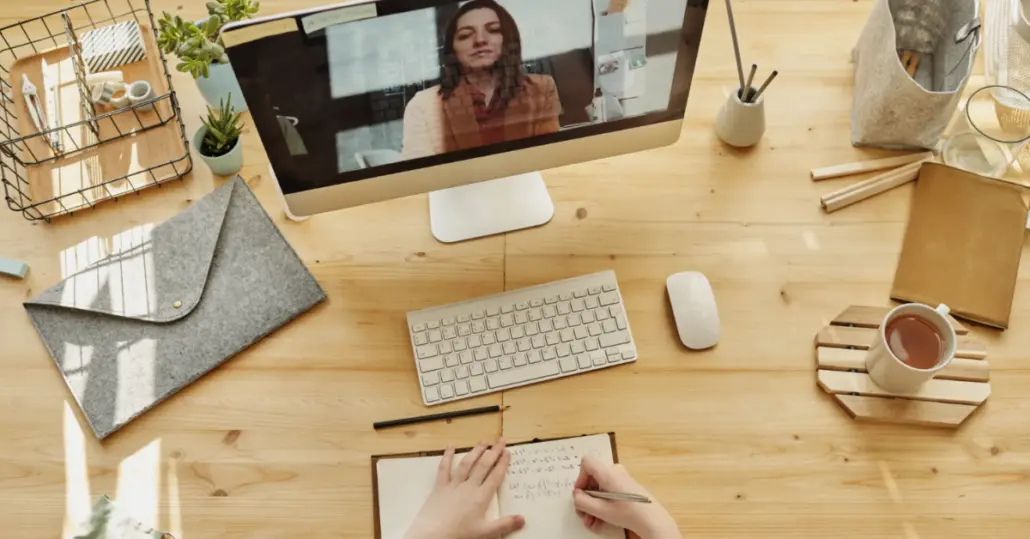 The secret sauce for virtual events
In the last two weeks we've talked to 16 different organizations about producing or sponsoring virtual events. In every conversation we've had, there are two consistent concerns among marketers and event organizers:
Marketing leaders are unsure about sponsorship ROI
Event organizers are looking for ways to be memorable
We see one solution to both concerns: Live event coverage in social media. Here's how we've been breaking it down in our conversations:
Marketers sponsoring events:
What sponsorship gets them: Often it's their logo on the site, in the app and in pre-roll video before sessions. If the event is pay-to-play, it could include a speaking opportunity. Some top tier sponsorships may offer virtual meeting rooms or a breakout space.
What they are unsure of: Will my brand stand out in a virtual event? Will my prospects join me in a virtual meeting room? What is the ROI of being a logo on a virtual wall?
How event coverage changes the ROI calculation: Live event coverage ensures your brand stands out and gets noticed. With high-quality content that is audience-focused and published across social media in real-time, you can direct audiences to key thought leadership or marketing assets, grow your subscriber base, drive engagement and stand out against competitors. And, you can get analytics on all of those KPIs.
For event coverage, you can't be the "buy-my-stuff" salesperson, but if you create value and do it when hundreds or thousands of people are paying attention, your brand becomes more than a logo on the wall.
Event organizers pivoting to digital:
What they're thinking about: How do I get the audience to attend, show up, and stick around given that 40% of confirmed attendees bail on virtual events on the day-of? Is my traditional AV company the right choice to produce a virtual event or do I need people who get content and broadcasting? How do I manage speakers and sponsors when they're not right in front of me in a room?
How event coverage changes the ROI calculation: It's no surprise standing out and being memorable while producing a great attendee experience is a No. 1 priority. There are a LOT of virtual event options for audiences. According to this report, one platform alone hosted 52,000 between March and May. When event organizers leverage live event coverage — instead of the social-media-off-the-side-of-my-desk approach — they create hundreds or thousands of touch points with their audience.
Coverage also creates documentation of key takeaways, so your audience can engage with your content live and post-event instead of having the live moment simply pass them by. People who may not be aware that you are hosting an event will discover you (and possibly join or buy) when they see high-quality content, expert curation, speaker profiles, thought leadership and content capture in real-time across multiple channels. And if you want your sponsors to spend more, or come back, coverage lets you deliver a white-glove experience that is memorable.
If you're interested in how we can help you drive ROI, or be memorable, we have a list of services and a few case studies here.
---

How to engage your virtual audience with content
Audience engagement is the biggest contributing factor to having a successful virtual event, so here are five content-based approaches to try: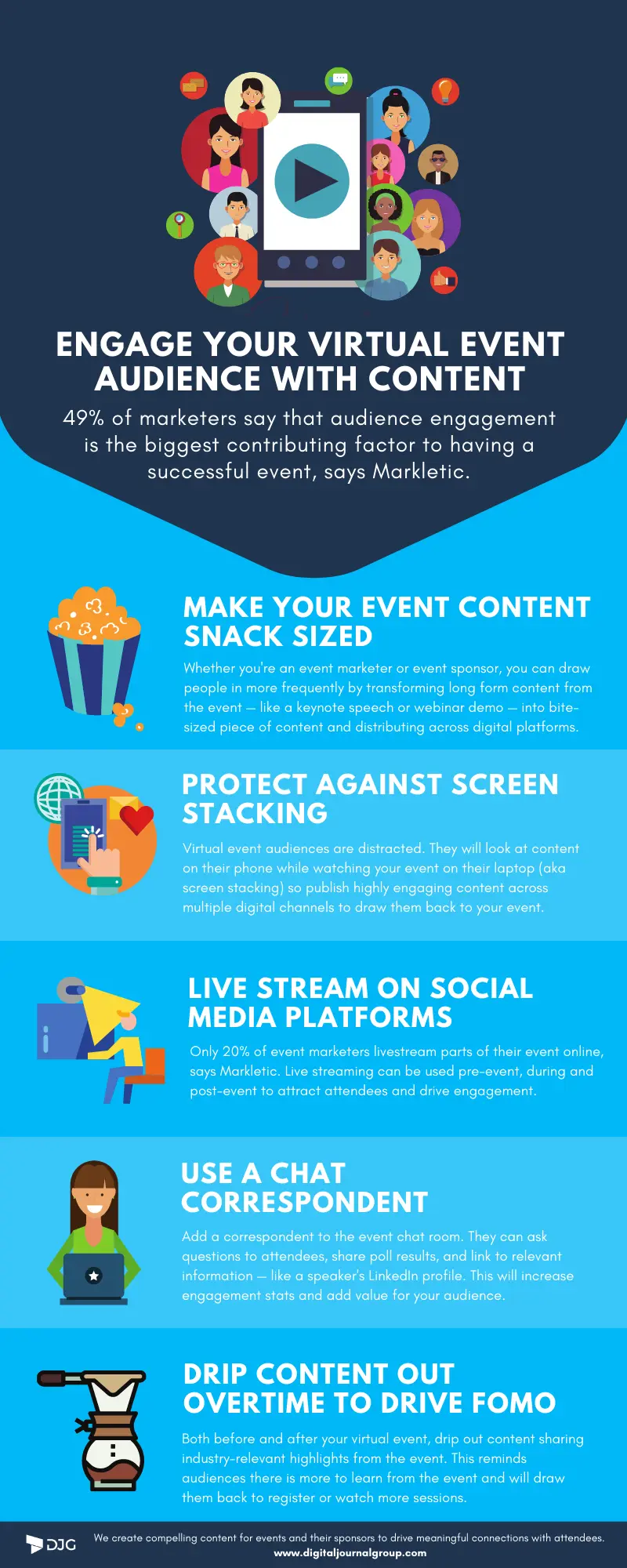 ---
This content originally appeared in our weekly newsletter called TARGET:AUDIENCE where we explore ways to find, understand, grow, engage and inspire digital audiences — so you don't have to. Want this in your inbox? Signup below


https://digitaljournalgroup.com/wp-content/uploads/2020/07/Target_Audience-newsletter-hero-image-virtual.png
628
1200
Chris
https://digitaljournalgroup.com/wp-content/uploads/2019/11/Digital-Journal-Group-logo-300x138.png
Chris
2020-07-23 17:31:49
2020-07-30 15:36:19
The secret sauce for virtual events