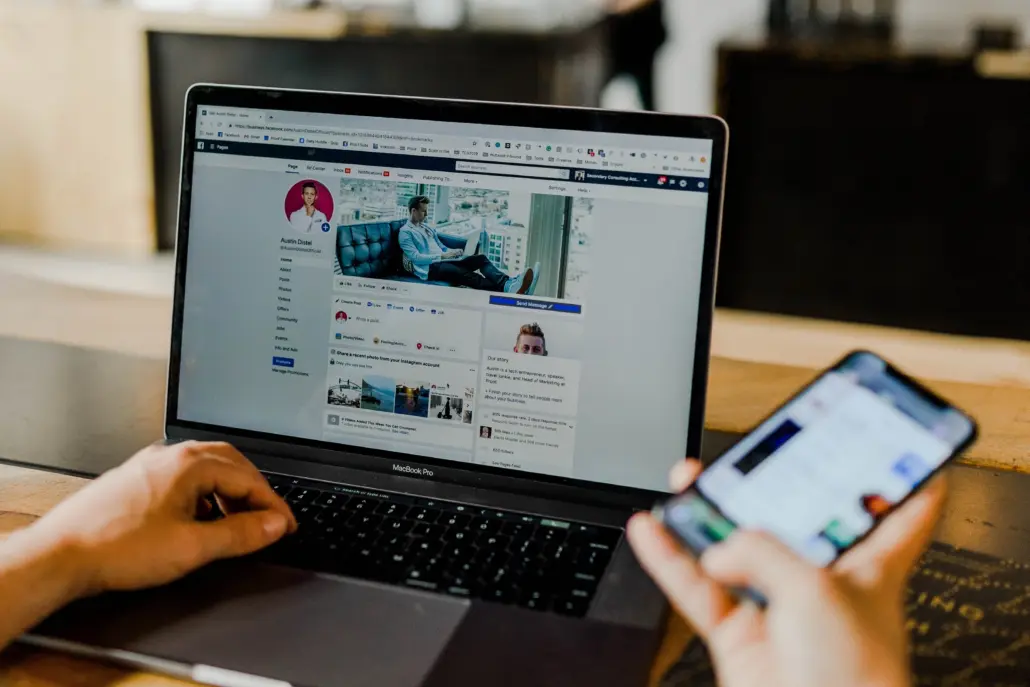 Facebook ads are out, but virtual events are skyrocketing in popularity
Today, your Facebook feed will have 250+ fewer companies in it. Why? It's the start of the July Facebook ad spend boycott.
If you've missed this, here is your explainer. The TL;DR is that companies are pulling ad spend on the platform for July (or longer) as part of the #StopHateforProfit movement. This includes Canada's top 5 biggest banks.
I can hear you thinking: Market without Facebook? Ummm…what? Don't you know that Facebook owns WhatsApp and Instagram too?!
We know. But, secondarily to political statements, this boycott presents a chance to test what happens in a world without Facebook Ads. We like Marketing Land's list of options to try.
Real talk: You can still reach audiences in a targeted manner without the juggernaut blue F.
Need ROI quickly? New tactics and platforms can take time to build traction, so allow for leeway on performance targets advises Karen Amundson. And make sure you have non-Facebook pixels for retargeting.
Money to move? Divert your ad budget to indicate you're supporting the #StopHateForProfit movement and you may earn as many (or more) eyeballs as your Facebook Ads would have. Less cynically, donate that budget to important causes.
Test new platforms? TikTok and Snapchat both have self-serve ad platforms that will feel familiar for those who use Facebook Ads Manager. These channels are best suited for B2C marketing.
Want awareness at scale? YouTube. It can put you in front of its two billion users with lots of targeting, but remember the metrics in analytics differ from Facebook's so brush up on definitions before reporting or analyzing efficacy.
If you want to really target, look for direct media buys with websites that have very specific or niche audiences. Sure it's more manual than the ease of programmatic, but you can negotiate great rates and get flexibility in placement.
If you want to support the #StopHateForProfit movement but aren't in a position to pause Ads, Marketing Land also has ideas to consider. Read the article here.
---

We're bullish on virtual events and a recent look through the data suggests we're not alone. The words "virtual event" or "virtual conference" have shot up in popularity since COVID-19 in Canada:
And in the U.S. the same search behaviour has emerged:
Survey data is echoing this trend. Half of executives believe all future live events will have a virtual dimension.
While you likely don't need another buzzword to pay attention to, what we're witnessing now is the rise of the hybrid event – part physical, part virtual.
There are two big takeaways here:
More than one third (37%) of executives go to events to meet new business prospects and generate leads. Brands running or participating in a virtual or hybrid event will have to think about replicating the networking angle in virtual spaces.
Social media and content marketing is going to be critical to drive attendance. Virtual marketing event see an attendance rate of just 44%, and with the explosion of virtual events, competition for attention is only getting tougher. Marketers may have been able to pull off an in-person event without a content strategy, but trying to do a virtual event without one is a recipe for failure.
You can read the full virtual event report (head's up, it's gated) here.
---
This content originally appeared in our weekly newsletter called TARGET:AUDIENCE where we explore ways to find, understand, grow, engage and inspire digital audiences — so you don't have to. Want this in your inbox? Signup below


https://digitaljournalgroup.com/wp-content/uploads/2020/07/austin-distel-tLZhFRLj6nY-unsplash-scaled.jpg
1707
2560
Chris
https://digitaljournalgroup.com/wp-content/uploads/2019/11/Digital-Journal-Group-logo-300x138.png
Chris
2020-07-02 14:13:15
2020-07-15 15:31:55
Facebook ads are out, but virtual events are skyrocketing in popularity