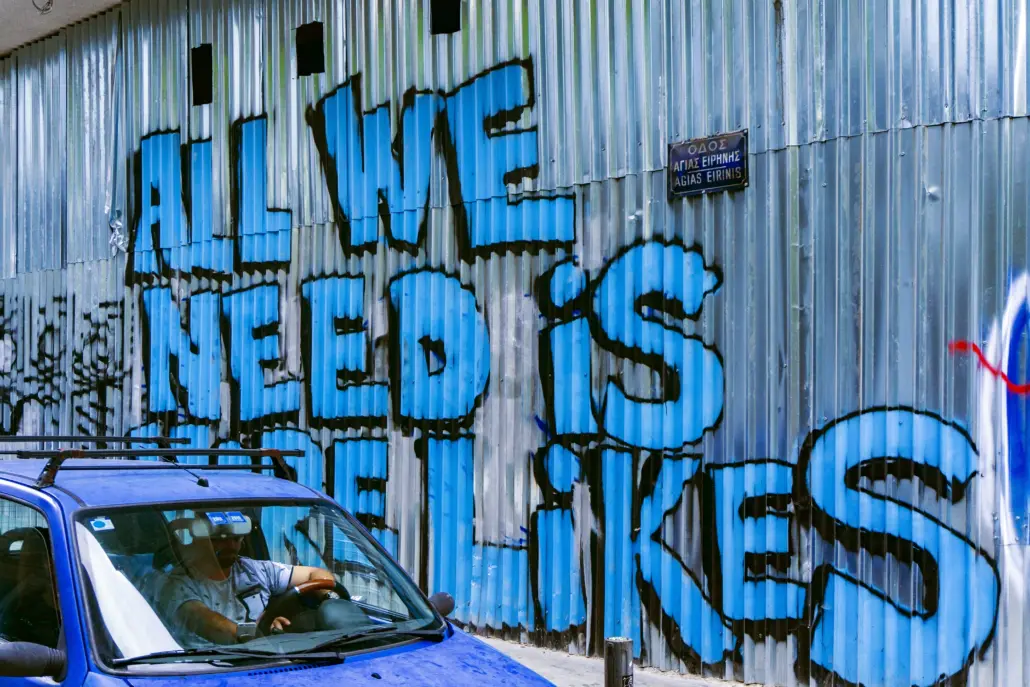 The pandemic is changing the social media pecking order
This post was written by Rhian Mason, head of social at Mango Communications and originally appeared here.
In the middle of a pandemic, we are seeing huge shifts in how we consume media and content. Our appetite for stories that inform, comfort, reassure, or entertain, can alter as fast as this crisis does.
And so we are watching, in real-time, distinct behaviour patterns forming and morphing into evolving consumer needs. Emerging trends are rapidly entering and leaving the cultural zeitgeist at an unprecedented speed as new creative platforms emerge, and old media channels resurface – we are entering a period of digital disruption on a global scale.
The adoption of new technology is accelerating. Zoom has surged as 'the' social platform of the moment with usage up 300%, yet we're already showing signs of fatigue – we've gone from the novelty of personalised backdrops to WFH burnout. Usage is also evolving, whether it's homeschooling or virtual dating. However, more significant issues around security have brought up concerns as we've pushed its capabilities to the limits. In an accelerated adoption curve, we are seeing other alternative platforms like Houseparty rise as Zoom already reaches its peak.
Tik Tok is in an interesting position that could see its highly prized place in the social eco-system shift into new territory. As the new Gen Z golden child only two months ago, it was filled with offbeat, in-joke communities that were hard to infiltrate. Now, it's boomers that are the stars of quarantine videos with family-friendly lockdown challenges, and parents getting acquainted with new dance moves. Mainstream adoption could be considered a win, but as the platform is faced with a new broader audience, this period could potentially lead to a reimagined version of the platform once the dust settles and the kids want their fun space back.
Content consumption habits are also experiencing ebbs and flows as consumers re-learn and adapt to new media diets. With this period of self-isolation being a deeply personal experience, the waves of emotion felt from what we consume daily is impacting mental capacity and vice versa. This non-linear journey will mean that many can't predict or anticipate what comes next.
Since we first heard of the virus spreading in February, Twitter usage and online news-site visitation have skyrocketed. The rolling real-time news tickers and social feeds have become a default tab on our laptop screens. Trusted sources and fewer paywalls have given us more access to quality journalism that's helping shape our ability to unite and take action at scale.
When Facebook asked media publishers to pivot to video a few years back, it was the media platforms like Lad Bible, Junkee, and Vox that were smart, agile, and opportunistic, adapting to the new online behaviours. The news platforms that survive this crisis and go on to thrive will be the ones that reimagine their publishing model and deliver content that adds value to its now captive audience.
Even long-standing and well-established pop culture constructs are crumbling. With the (now infamous) celebrity-filled 'Imagine' video clip, it feels like there has never been a larger gap between 'us' and 'them'. A recent New York Times article argued that the idea of celebrity culture is "burning" before our eyes with stars' privilege feeling starkly at odds with the reality of our day-to-day struggle. In this moment of uncertainty, we're looking for things that unite us in solidarity; we want real human experiences, not disingenuous tokenism.
With this gap widening and audience expectations shifting, it's been the more low-fi communication methods that have seen a revival. Live streaming on social has experienced a new lease of life, with many celebrities at the helm. The once dormant Instagram live function has now become the go-to broadcast tool for users to interact in real-time.
Those celebs savvy enough to see this have jumped on Instagram to share a new side of themselves. Big names have been taking cues from social influencers and digital natives before them by connecting with their already established audiences on a more intimate level. We've seen J.Lo reunite with Diddy for a dance-off, to exclusive concert streams and even whole new TV formats emerge with Miley Cyrus' IG chat show Bright Minded gaining popularity.
View this post on Instagram
Social platforms are providing the tools needed to deliver connection at scale with relatable windows into our favourite stars' lives, and new functionality that enables ingenuity to be self-sufficient as content producers.
Influencer marketing is also in a moment of transition. The multi-billion dollar industry was built on selling a dream, but promoting an aspirational aesthetic or lifestyle feels at odds with the reality of today. For some, like Instagram travel vloggers and fashion personalities, they are dealing with brand work being paused at a time when pushing product feels tone-deaf. For others, they are perfectly positioned to adapt their brand and evolve their following.
The whole influencer industry is shifting in real-time, and the power players could look very different in a few months. For brands to harness an opportunity in this channel, they need to look at who is creating real value right now, and who is listening to their audience and reading the room first and foremost.
What all of this suggests is that the old rules of engagement are at a crossroads. Large scale production and traditional linear content channels have had to move quickly to meet new demand. Our new appetite for low-fi and unpretentious creative is only growing. The influencers and platforms that adapt quickly to reinvent may have just found a brand-new audience that will continue to expect a reimagined version of iso-entertainment, even when normality returns.
Across all touch points, we can see clear lessons emerge. Entertaining made-for-platform content has become the default. Immersive storytelling that is authentic and real is now an expectation and constant innovation that makes brand experiences feel effortless needs to be the norm.
Right now, we are in a state of flux. We're adapting to a new normal that changes at every stage of this crisis. We don't know what will be a blip in the media landscape versus a long-term behaviour change – all we do know is that to be a heard, you need to be useful, authentic, and, most importantly, human.
This post was written by Rhian Mason, head of social at Mango Communications and originally appeared here.
https://digitaljournalgroup.com/wp-content/uploads/2020/04/daria-nepriakhina-gGoi4QTXXBA-unsplash-scaled.jpg
1707
2560
Chris
https://digitaljournalgroup.com/wp-content/uploads/2019/11/Digital-Journal-Group-logo-300x138.png
Chris
2020-04-24 13:27:22
2020-04-24 13:28:01
The pandemic is changing the social media pecking order